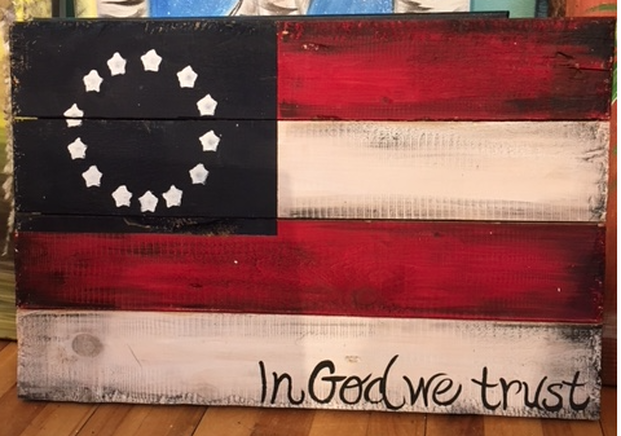 ---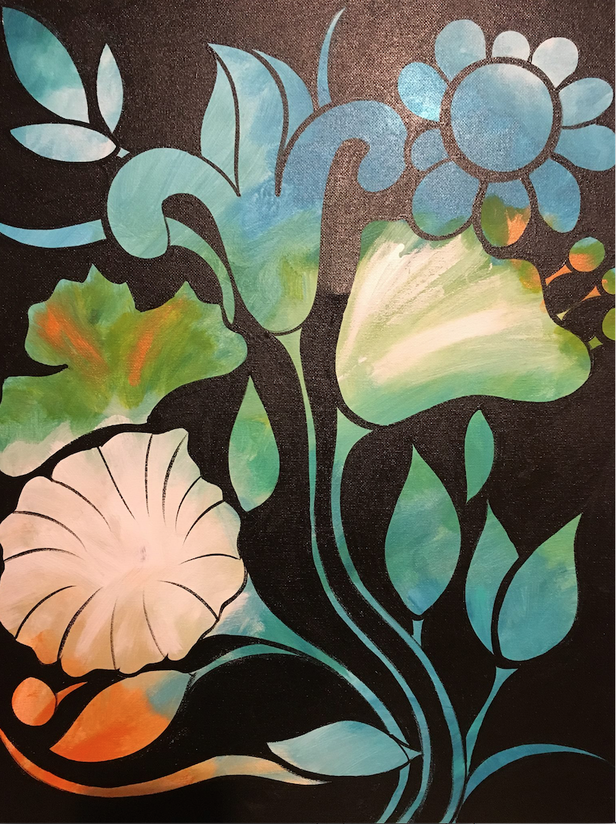 ---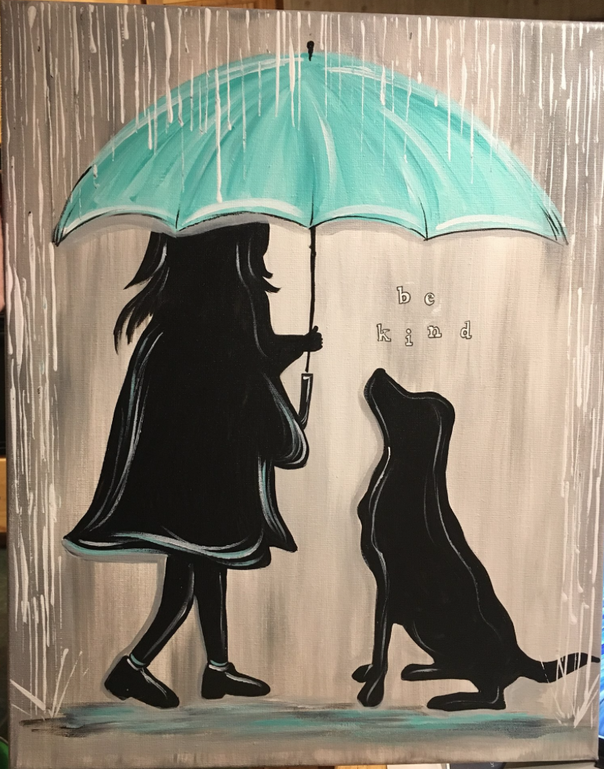 ---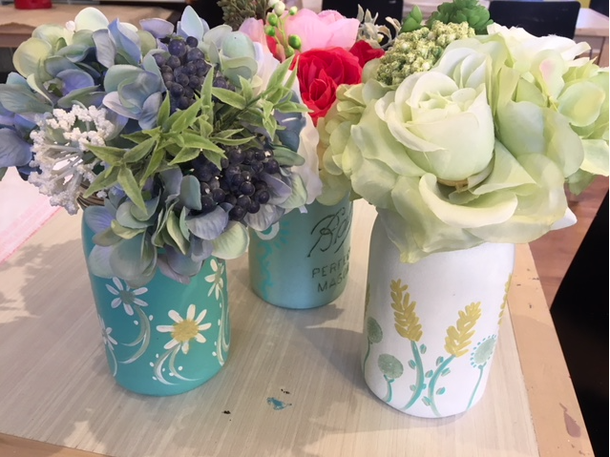 ---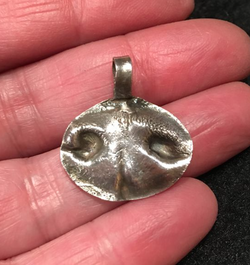 ---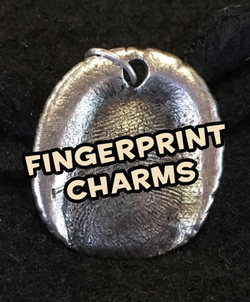 ---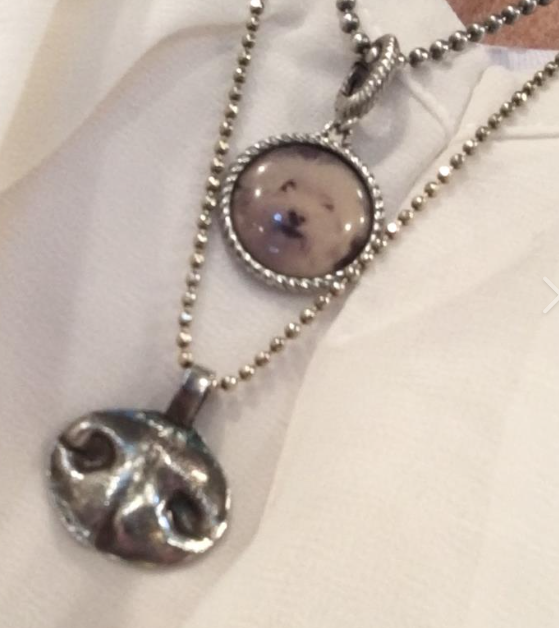 ---
---
---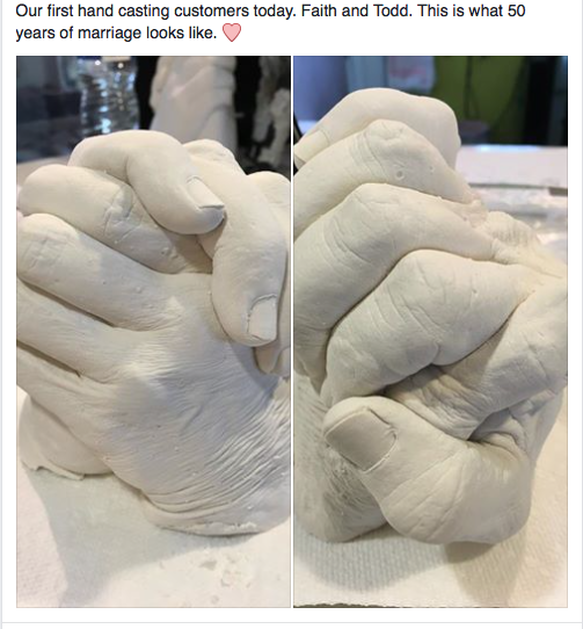 ---
We had a house full of dog lovers painting their best friend's silhouette onto rustic white pine wood.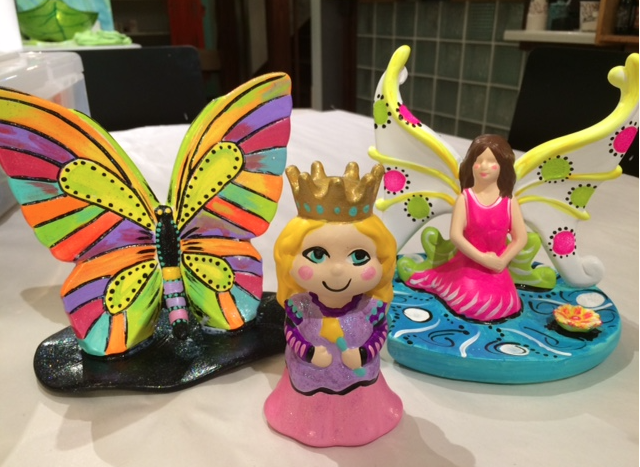 ---
CANDLES AT THE CLAY HOUSE!
Candle Making! We are SO EXCITED to now offer a section in our studio dedicated to making your own candles! You choose the colors and the scent, over pour soy wax and add a cute topping - you have a candle that looks and smells good enough to eat! Of course, these only look like you can eat them!
You can come into our studio anytime to make a candle, however, we do recommend that you take one of our candle classes in order to get the basic procedure down. We also offer candle making as a birthday party option which is nice because the candles go home the same day with all the guests. We do ask that the kids be at least 10 years of age, but we assure you that the kids never touch the hot wax. They design the candle and our Clay House staff finishes by pouring the hot wax into the candle. The candle wax sets while the rest of the party is taking place - birthday party candles are $1 2 each plus tax.


These make a really fun ladie's night - we have TROPICAL scents to choose from, the possibilities are endless.
Call us at 355-9999 to schedule a group or to find out when our next candle class will be held.


And it's not too early to start thinking about home made items for gift giving.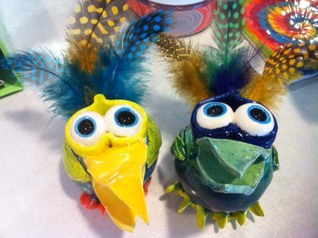 ---


Take 'n Bake Pizza is available at the Clay House!
The same delicious pizza you love in our studio is available to take 'n bake in the convenience of your own home! Each pizza is on a 17" family size tray.
If you call us with your order by 1 PM in the afternoon we will take $1 off your order.

Pick up your pizza anytime during our normal business hours.
Cheese
Sausage
Pepperoni
Chicken Bacon Ranch
Tomato Basil
Provolone Cheese
715-355-9999


PAINTING ON GLASS!
Gather 8 people together for a private class or watch Facebook and our website for classes to be posted. It's fun and easy with step by step instructions. You can wash your glasses by hand and enjoy for years to come. What a fun and personalized gift to give to someone. Call to schedule 355-9999. Prices start at $20 plus tax. All supplies included.

Painting on canvas is fun and is easier than you think!
We take you step by step - no experience is needed and you take your canvas home the same night! Ladies nights, birthday parties, team building events are all great reasons to schedule a class- or gather 8 friends and schedule a private class just for your group!
Most classes last approx. 2-2 1/2 hours and cost $25 plus tax. Some will vary depending on the materials used. Prices for each class will be posted with that particular design.

We offer delicious food from our kitchen so arrive hungry ( kindly call us ahead of time with your food order so it will be ready when you arrive) 715-355-9999

If you have a custom design in mind simply ask. We are experienced artists and can custom design something to fit your needs.



" I Can't Paint! "
The most important thing is to arrive at class with an open mind and plan to have fun. So many times we hear "I can't paint" or "this is going to look like a 2 year old painted it" .... but we can assure you that by the time you leave our studio you will have a piece of artwork that you are proud to hang up at home or at work.
This is a chance to relax and simply have some fun! Our price structure is affordable because more times than not, all it takes is one class and you're hooked to come back and paint again!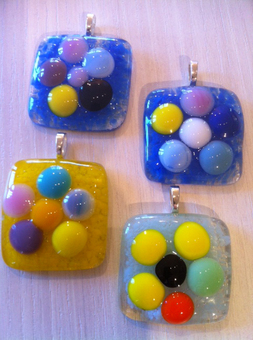 ---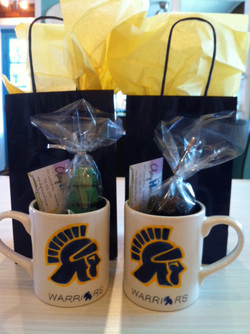 ---

---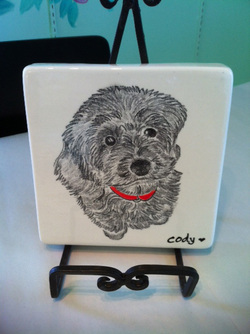 ---
We love our fur babies!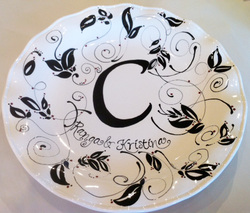 ---
---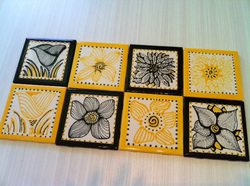 ---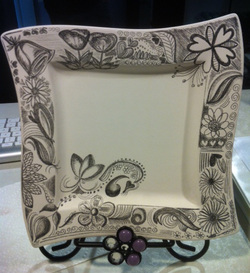 ---